United Way Community Hero Fundraiser 2022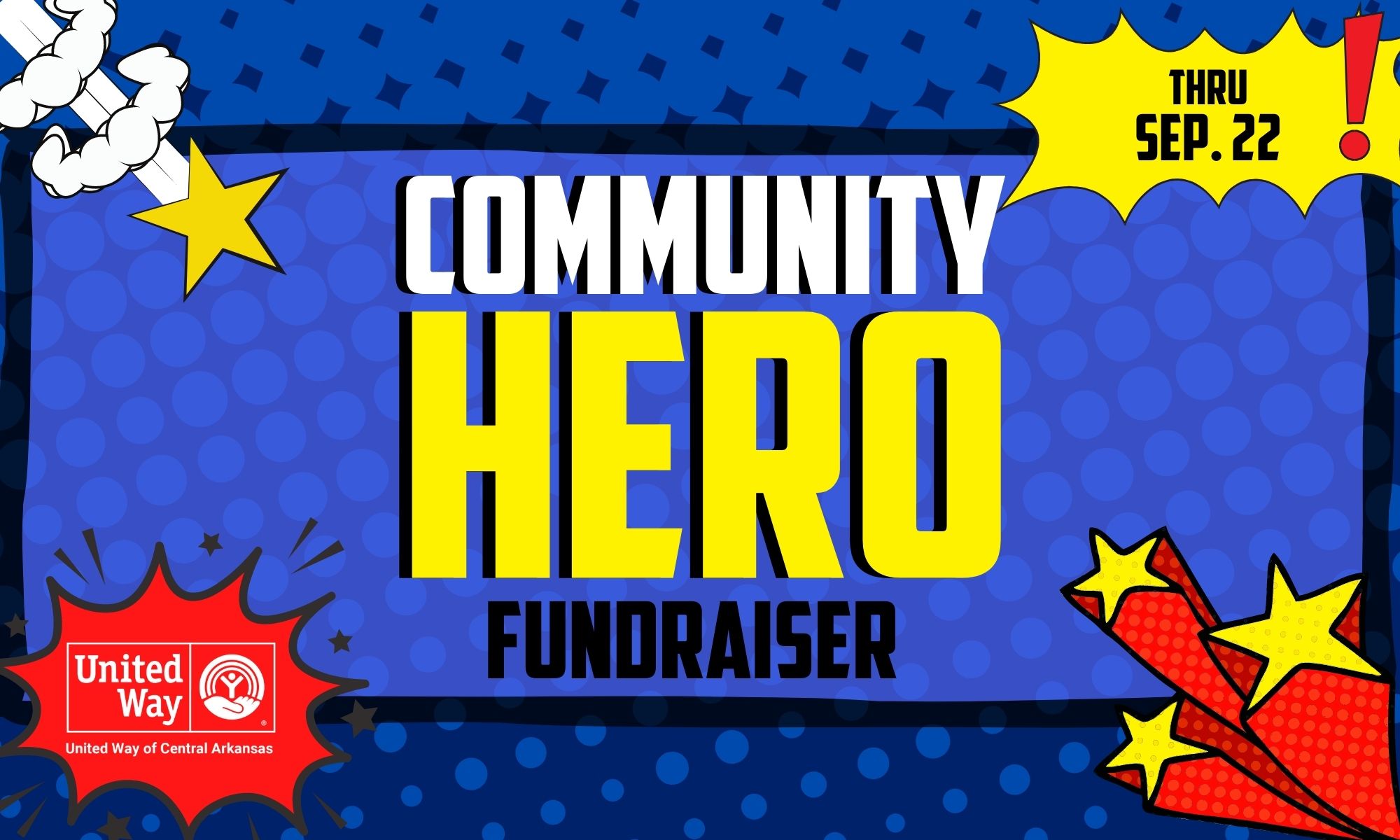 Now through September 22, 2022
FUNDRAISING GOAL: $20,000
How It Works:
An exclusive group of kind-hearted individuals who are passionate about giving back, believe in giving local and like to have fun have joined forces to uplift our community.    All are working hard to raise donations in support of our Fall Mini-Grant Awards. One hundred percent of the funds raised by our Community Heroes stays in Central Arkansas.
Below is a list of our Community Heroes. Each "Hero" has established their own unique fundraisers, set their own fundraising goals, and have their own individual fundraising pages.  Pick your favorite Community Hero and join forces in giving back!
Community Heroes
Links to the fundraising page for each Community Hero can be accessed by clicking below on their name.
What are Mini-Grants?
United Way of Central Arkansas is best known for our Community Grant's for local non-profit organizations that are #DoingGoodThings!  Each Fall dozens of non-profits apply for Mini-Grants to help bolster their programs serving vulnerable community members in the areas of Health ( basic human needs), Financial Stability, and Education.